Last Updated on November 1, 2023 by Shanta Roy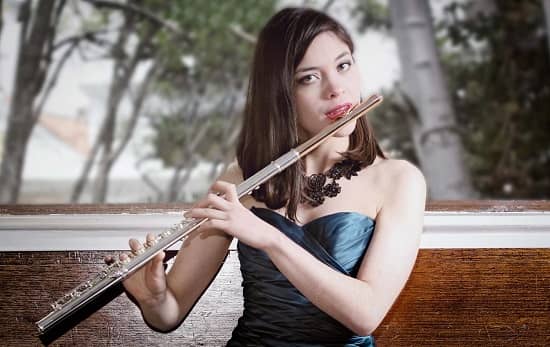 Clear communication skills
Good organizational skills
Mastery of the instrument
Positive attitude
Patience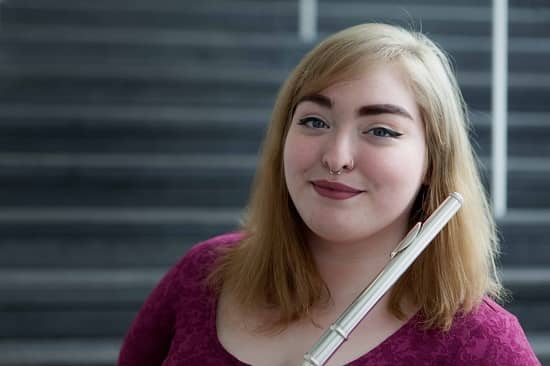 Creativity in lesson planning
Ability to motivate students
Ability to inspire students
Excellent listening skills
Flexibility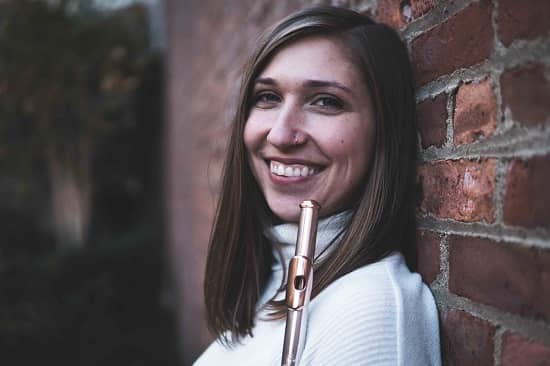 Good rapport with students
Ability to help students
Attention to detail
Strong work ethic
Professionalism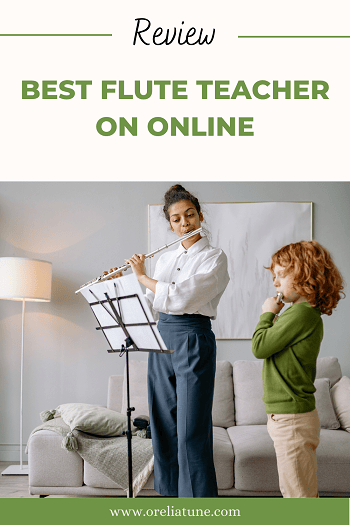 Have you ever thought of learning the flute online?
Is it even possible?
Surprisingly, yes, it's possible! But how?
There are thousands of online music training platforms where you'll find some efficient flute teachers with good knowledge of tuning and scales.
Most of them completed their education in Music and focused on making their career as flute teachers.
So, it's quite challenging to find the best flute teacher online. But don't worry mate!
Here, we come up with three talented and experienced flute teachers available online.
Finding the Best Flute Teacher
Now let's dig into the details of these 3 best flute teachers.
1. Laura Del Sol Jiménez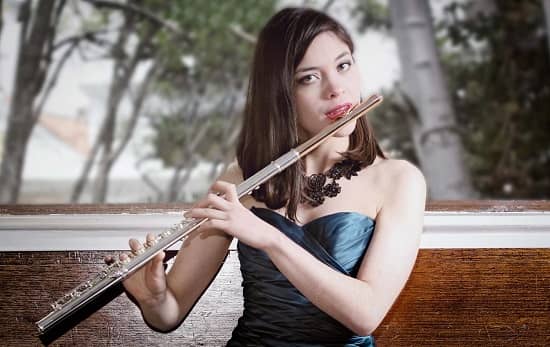 Laura is one of the renowned flute teachers and an excellent performer. She completed her master's in Music from the Manhattan School of Music and a bachelor's in music from the University of Javeriana de Bogota.
Now she is studying for her Doctoral degree in South American folk themes emerging in Latin American classical music history and methods. She is a soloist in Chamber music and different orchestra programs like Universidad Javeriana Symphony Orchestra, Cali Philharmonic Orchestra, and Manhattan School of Music.
Besides, Laura also carries out her mesmerizing and magical performance in the Philharmonic Orchestra, Marga-Marga Symphony, and Caldas Symphonic Orchestra in Italy, Chile, Japan, Israel, Argentina, China, and all over the United States.
Along with being a flute faculty of the Portland Conservatory of Music, she is the director of the Conservatory's College-Preparatory Program and actively teaching Music at 317 Main, Union City Music Project.
However, Laura takes private flute classes online and offline. And she's taking flute classes on Virtu. Academy with classical, country, musical theater, and pop. And her classes are available for beginners to advance levels with an age limit starting from 7. Her students are also amazed at the techniques she teaches while playing the flute.
Thus, she has been the founder of the Orpheus Cultural Foundation since 2013. Her motive for starting this organization is social inclusion and inspiring the art development for helpless communities in Colombia's 50-year war.
In addition to that, she achieved several awards for her eloquent and composed performances. Plus, she won the Gran Premio de Santiago Flute Competition of Chile, the Ciudad de Bogotá Woodwind Competition, and the Concurso Universitario de Flauta de Bogotá of California. Laura was chosen as a roster at Biblioteca Luis Angel Arango Concert Series.
2. Kelsey Burnham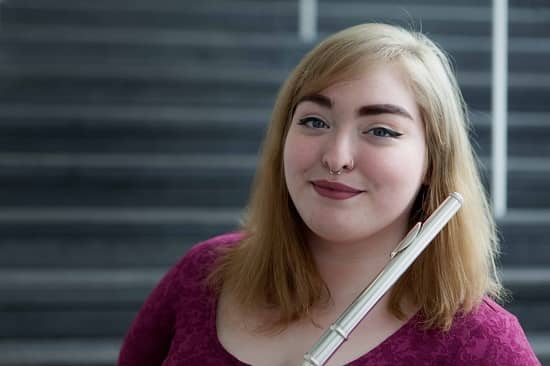 Another popular flute teacher we've found is Kelsey Burnham. She graduated from Baltimore School for the Arts in 2014 and Oberlin Conservatory of Music in 2019. Now she is studying for a master's in Music at The Juilliard School.
Moreover, Burnham has a beautiful sense of playing the flutes. Over the years, she has been carrying her flute teaching career at a peak level with an excellent reputation. Students love to learn her smooth flute tone, and they are also taking part in different orchestras and achieving awards.
Her charismatic performances in music-oriented countries like Cleveland, New Haven, Montreal, Baltimore, Washington DC, Philadelphia, Columbus, and New York are remarkable.
Moving on with her engaging performance, she prepares to go on music tours with the baroque orchestra Apollo's Fire. And for Apollo's Fire, they've been awarded Juilliard 415 and Grammy. Burnhum joins them on the music tour to Germany, the Netherlands, Michigan, Ohio, and New Zealand.
When it comes to her teaching experience, she is the former trainer of the Baltimore Symphony Orchkids Programme. Burnham has been teaching 7 years old kids in this project for a long time.
Now, you'll find her on Virtu. Academy and she's teaching pop, contemporary, and classical to different age groups beginning with 9 years old students. If you're looking for a dedicated online flute teacher for your kid, you should book her classes soon.
3. Shannon Vandzura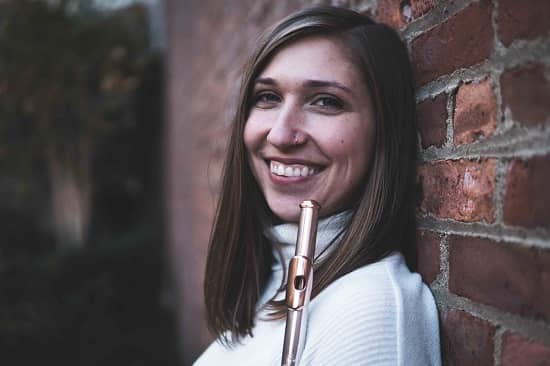 Young, Passionate, and Energetic- these three words can describe Shanon perfectly.  The way she moves with her flutist career, that's really captivating.  Surprisingly, she's only 26, but her achievements are bigger than her age.
Not only in her freelancing music career in the Northeast, but she also completed the Orchestral Performance program graduation in 2020 from the Manhattan School of Music.
Apart from these, Shannon graduated with her bachelors in 2016 under the supervision of Janet Arms. And she pursued her master's degree in Music in 2018 with the dedicated coaching of Robert Langevin.
Shannon got second position in the competition of Nutmeg Symphony and Montclair Orchestra. However, she was a former flute fellow of Tanglewood Music Center in 2017 and 2018 and Spoleto Festival USA in 2019 and 2020.
Having a few years of flute playing experience, she's teaching classical flute at Virtu Academy with an age group of more than 9 years.
She let her students build up extraordinary tune sense and explore different learning skills. Choosing her online classes is a wonderful idea. You can reach her on social media platforms and Virtu. Academy.
---
5 Things to Consider While Choosing a Good Flute Teacher Online
Looking for a good flute teacher? But don't know how to choose? Well. Fret not! Mate. Here we come up with the 7 most necessary things to consider for picking an excellent flute teacher.
Research the Teacher's Qualifications
First things first, you've to find out the academic quality and check if they've graduated in Music or flute or not. You'll get all the data on their official website and can confirm their qualification with emails. Contact them on social media platforms to know their qualifications.
Consider the Cost of Tuition
The most important thing when selecting a perfect flute teacher is the tuition fees. Not everyone is capable of paying any amount for learning the flute.
So, look into the cost of tuition. It costs $39 for 30 minutes to $74 for 1 hour in Virtua Academy. But it can vary with other online and offline flute learning options.
Research Their Teaching Experience
Fundamentally, you must look for an experienced flute teacher. Some flute teachers are active in offline classes in different music schools. And some are available online.
No matter where they're teaching, it should be effective for all types of learners.
Choose the Right Platform for Your Learning Style
Now it's up to you. There are thousands of flute teachers online and offline. If you're comfortable with online classes, then find a perfect platform with qualified and experienced teachers.
Choosing an available platform will be more beneficial for learning flute in the long run. Also, pick the one with a kid-friendly environment. So that you can hand over your kids to them without any doubts.
Look for a Teacher Who Matches Your Goals
Make a requirement list for the flute teacher you want for your kids or yourself. Then start looking at different platforms.
Consider their learning methods, tunes, tutorials, awards, social media accounts, public engagements, and performances to choose the one that matches your goals.
For example, if you're looking for a pop or classical flute teacher, these things will help you to understand their expertise in these genres.
Conclusion
If you want to learn to play the flute effortlessly, you can book any of the best flute teachers online. All of them are active performers and teachers. Moreover, they graduated in Music. So there's no doubt about their academics.
Additionally, they're experienced in teaching and getting numerous positive reviews for their dedicated and individual teaching programs. And finally, that's it. Pick the one that can grab your attention with their expertise and teaching methods. Good luck mate! 🙂
Discover More: Read on!