Last Updated on November 1, 2023 by Shanta Roy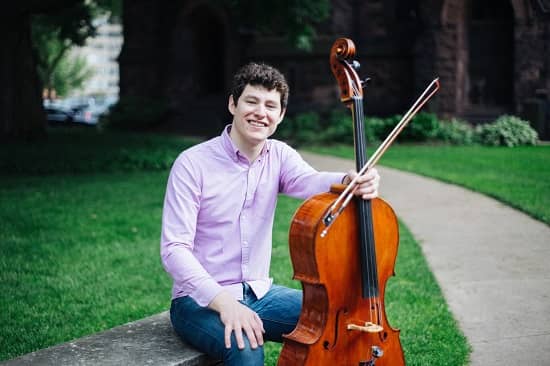 Ability to take on challenges
Patient and approachable
Communicate well
Enthusiastic
Passionate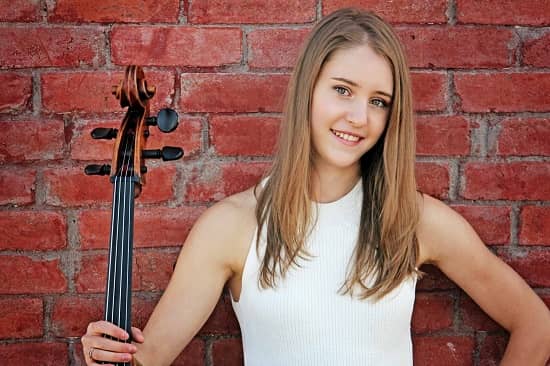 Strong communication skills
Explain in a Creative way
Strong knowledge
Make learning fun
Problem solvers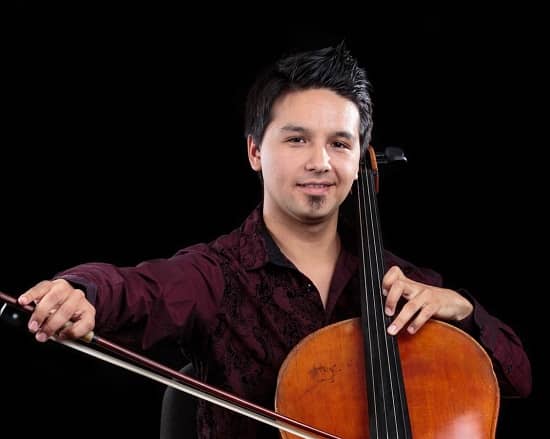 Good rapport with students
Ability to help students
Attention to detail
Strong work ethic
Professionalism
** Discover our in-depth review below for all the essential details. **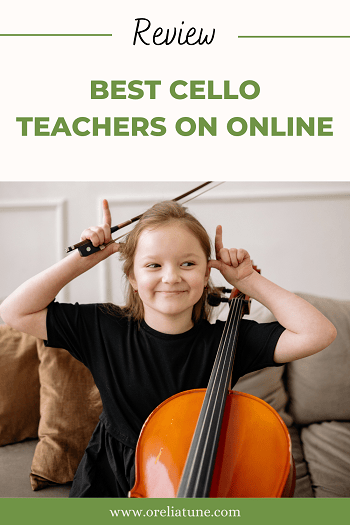 Have you ever thought of learning cello?
Cello is an awesome musical instrument that belongs to the violin family. Learning the cello can enhance your creativity and musical sense to the next level.
All music schools and platforms have cello lessons with extraordinary teachers.
Choosing a cello teacher online is more challenging than selecting live class options.
Online classes are quite challenging as there's no supervision. So it can take longer than live classes.
That's why you should learn from the best cello teacher online, who'll make your learning journey easier and more effective.
Finding the Best Cello Teacher Online
There are many online platforms where you'll find amazing cello teachers. We've researched some best cello teachers online for you. Let's get started with detailed information about the 4 fabulous cello teachers.
1. Henry Myers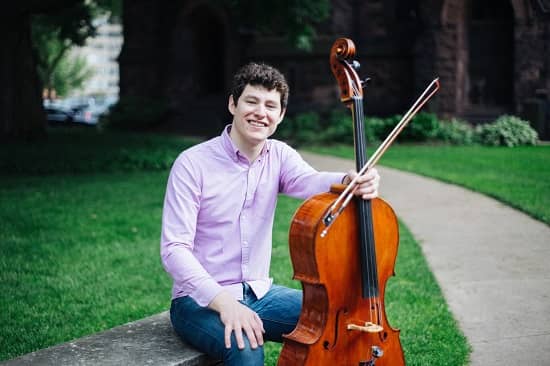 Henry Myers is one of the versatile cellists and teachers. He is well-known for his expertise in outstanding tune sense and techniques. Henry graduated in cello at Northwestern University. 
After that, he completed the master's in cello at Eastman School in 2018, achieving a performer's certificate. He worked as a graduate teaching assistant for many years. He has also achieved a Doctor of Musical Arts degree in 2022.
Henry has been performing as a chamber cellist and recitalist in the United States. His remarkable performances in Eastman School at Rochester, Luther College at Decorah,  Truman state in Kirksville, and Willam Walton's Cello Concerto 2018 with Eastman Philharmonia are highly appreciated by the audiences.
Moreover, Henry was the interim cello faculty at SUNY Fredonia for their Spring semester of 2020. Additionally, he teaches graduate students non-major cello lessons at the University of Rochester.
As a cello teacher,  he teaches classical cello lessons at Virtu. Academy with students of various ages. The age range of his students starts from 4+ years with no experience to an advanced level.
Thus, the online class charges for his lessons are $39 for 30 minutes and $74 for 60 minutes. You can book a lesson or trial lesson on Virtu. Academy. Also, you can contact him through his official website.
2. Magdalena Sas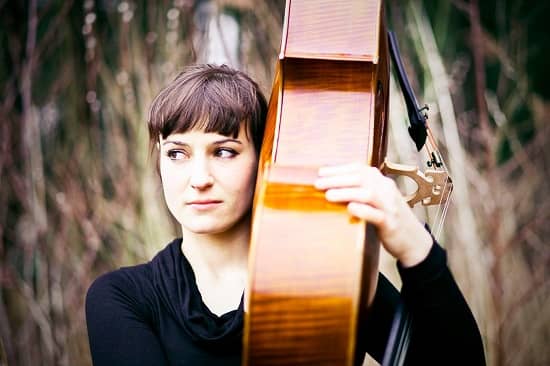 If you are looking for an experienced and extraordinary cellist to take online lessons, you should choose Magdalena Sas. She also teaches Community Music Lessons Program at the University of Wisconsin, Madison, and the Wisconsin Youth Symphony Orchestras.
You have to book her classes on Virtu Academy for the online classes. Her fees for teaching cello online are $39 for 30 minutes and $74 for 60 minutes. In addition, she teaches students up to 7 years old.
Magdalena won numerous awards and certifications from different music competitions, such as the Val Tidone Competition in Italy, Josef Windisch Kammermusikpreis Vienna, Rising Stars in Germany, and Charles Hennen Chamber Music Competition in Holland. 
Magdalena attended Royal Music Conservatory. Academy of Music. Jacobs School of Music to complete her educational journey in music.
Moreover, she performs all over Europe, America, and some Asian countries like India. Her performances are remarkable with other cellists and audiences. Magdalena is originally from Polland; now lives in Madison, United States.
Nevertheless, she started her cello teaching career by working as a teaching fellow at the International Cello Institute in Northfield, Minnesota. She worked as MusAID Teaching Artist for EL SISTEMA in San Salvador. Additionally, Magdalena was a guest faculty at the Universidad Austral's summer program in Chile.
She led the Mehli Mehta Music Foundation cello program from 2015 to 2017. Along with these, Magdalena also assisted amazing cello programs in Happy Home and School for the Blind in Mumbai, India. Booking her classes will help you to enhance your musical sense.
3. Axel Gonzalo Rojas Vallejos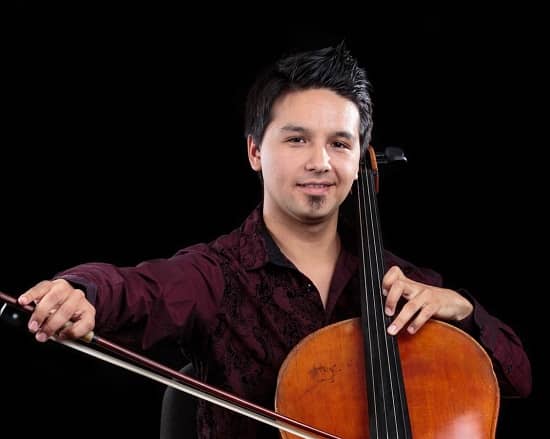 Axel Gonzalo is an experienced and professional cellist who lives near Santiago. He's a teaching assistant at Vivace International School of Music in Texas, Nat King Cole Generation Hope, Inc in Florida, Coda Music Program in Texas, and YOA Global Leaders in Honduras and Ecuador.
Moreover, he is an active cello performer at New Haven Symphony Orchestra. Axel is also teaching at Virtua Academy with a charge of $39 for 30 minutes and $74 for 60 minutes.  His student's age range starts from 4 years.
Therefore, he is originally from Santiago, graduated with a Bachelor of Music from Pontifical Catholic University, completed a Master's degree in Cello from Rice University, and a Master of Music degree from Lynn University.
Along with these academic gains, he achieved a professional performance certificate. Axel performed with many popular chambers in Europe, East Asia, North, and Central America.
He participated in amazing festivals such as Zeist Music Days of  Netherlands, Orchestra of the Americas, the AIMS Festival in Spain, the Schleswig Holstein Musik Festival of Germany, The Aronson Cello Festival of the United States, and the International Music Academy of Solsona.
4. Mari Coetzee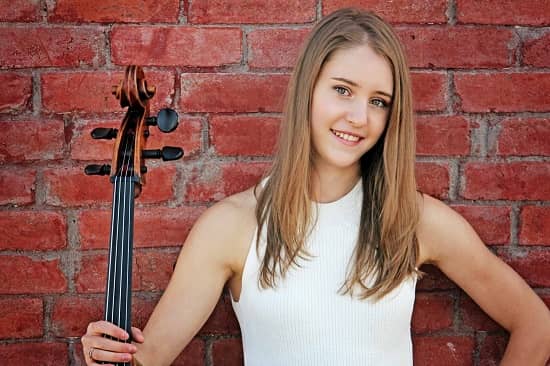 One of the amazing cellists of Canada is Mari Coetzee. She dedicatedly enhances her music skills in classical, pop, jazz, and contemporary genres. Mari is the concert and glucks fellow in the Juilliard Office of Community Engagement. Moreover, she teaches in public schools in Newyork. 
She's a top-rated cello teacher at Virtu Academy. In addition, Mari charges $39 for 30 minutes and $74 for 60 minutes on this online platform. To join her on other platforms, you can contact her through her official website.
Mari completed a Bachelor of Music in 2019 and a Master of Music in 2020 from The Juilliard School. She was chosen for the CBC's Music's 2015 Edition 30 top Canadian classical musicians under 30. Also, she got her cello training from Hans Jorgen Jensen, Frans Helmerson, Philippe Muller, and Laurance Lesser.
This wonderful cello performer has participated and won in various music competitions like Shean Strings Competition Canadian Music Competition. Her audiences loved her solo performances in Calgary Youth Orchestra, Edmonton Symphony Orchestra, and Orchestra Symphonique de Quebec.
Thus, she is an active recitalist who performs all over France, the US, South Africa, Canada, and Switzerland. Mari was included in St. Albert Chamber Music Society's concert series and High River Gift of Music Society. 
---
Things to Consider While Choosing a Good Cello Teacher Online
As a new cellist, it's quite challenging to understand how to choose a cello teacher online. The things you should look for when selecting a good cello teacher are:
Research the Teacher's Qualifications
You must check the teacher's music qualification online and research their cello expertise level. Look into their working experience and participation in cello chambers, competitions, festivals, and volunteer activities.
When you're going to learn the cello, you'll need a teacher who is highly qualified to teach various genres.
Consider the Cost of Tuition
The second thing you need to check is the cost of tuition. Usually, online classes are quite affordable than offline lessons. It depends on the genres and classes of different teachers.
At Virtu Academy, the cello teachers charge $39 for 30 minutes and $74 for 60 minutes. Other online classes can take according to their rules.
Look for Experienced Teachers in Your Genre
The most popular cello genres are contemporary, pop, jazz, and classical. If you've already decided on any specific genre, you should find experienced teachers in your favorite genre. They can help you to learn and play better.
Read Reviews From Former Students
Check the reviews of former students to know their learning experience from the online class platforms. Also, it's important to read all the reviews to find the teaching style and expertise of different teachers.
Check Out Their Video Content
Most teachers actively post their video content online. You should check their official websites and social media account to find their content.
They record their performances in various programs and festivals and post them on their accounts. Also, you'll find their solo performances that will help you to pick the good cello teacher.
Conclusion
Now you can choose the best cello teacher online according to your requirements. It's easy to hire them on Virtu Academy. If you want to contact them personally, you must go to their official. You'll find excellent cello lessons, whether you're a beginner or advanced.
Even you can book their classes for your children as well. Nevertheless, they teach with their in-depth knowledge of the cello. They'll also help you make your career choices with music. We hope your cello learning journey will be smoother with your favorite teacher. All the best. 🙂
Discover More: Read on!