Last Updated on November 7, 2023 by Shanta Roy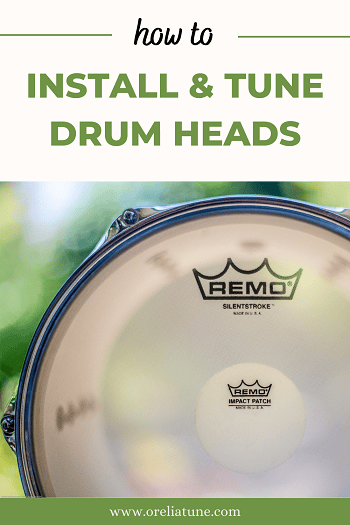 The history of a drum head goes back to the dawn of man. Back then, they were called drum skins. They were called skins since they were made from animal skins and stretched over the drum.
These skins or heads were inconsistent and did not produce a reliable tone. Skins are used in classic reenactments and events that are historically correct. Drummers needed a more consistent tone and feel and to have something that wasn't made from animals.
Remo Belli created the first synthetic drum head in 1957. He used a layer of mylar over the drum just like it was animal skin. The mylar was consistent in thickness and in tone across the whole drum.
The advancement started the Remo drum head company which is one of the largest drum head manufacturers today.
Drum heads come in different sizes and thicknesses. Coated drum heads add texture to the head and are great for playing with brushes. There are two and three-ply heads for those that hit hard and some made from Kevlar for marching snare drums. Some have dampening rings to control overtones.
Modern Heads
The Evans drum company is taking drum heads to the next level with technology like level 360. They took a classic drum head design and improved it. They made the bearing edge of the head fit most drums flush without leaning to one side or the other. This makes drum tuning and installation a breeze. These should be the go-to head for beginners or people who are looking to make tuning and replacing heads a lot easier.
Today there are heads for all styles of music and playing styles. With a little research, you will find the head that fits your needs and sounds. Talk to fellow drummers or give AMS a call if you have any questions or looking for a suggestion on where to start.
Remember to tighten your drum lugs in a star pattern.
Check Out Oreliatune.com to see our collection of drum